Bring ancient giants back to life with our new game of the week - Dinosaur Island!
 
This beautifully designed homage to the Jurassic Park series takes you on a scientific adventure of creating your own theme park filled with prehistoric creatures! Research and combine the DNA of extinct species successfully to create your dinosaurs, work on building the most thrilling park, then compete to attract the most visitors and, ehm, keep them alive.
Decide what your theme park will be like - build enclosures and exciting rides, invest into different species of dinosaurs, and of course ensure the safety of it all! Because we've all seen the movies, we know how it ends...
For a 10% discount on an in-store purchase of this game, quote our promocode : CLEVER GIRL
Complexity : 3/5
Players : 1-4
Time : 2h
Mechanisms : Worker Placement, Action Point Allowance System, Set Collection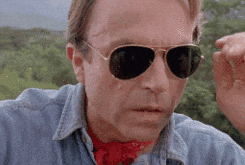 Please reload